If you really want to make the most of your golden years, don't follow the crowds to Florida, think a little bigger and you could soon be heading off on the adventure of a lifetime.
And though the Amazon may seem like a long way from home and something of a mammoth undertaking, here are some reasons why it should be your destination of choice and why you're never too old to explore the Amazon.
It's somewhere that everyone should see
Just take a quick look at any Amazon fact sheet and you'll soon realize what a unique and vast region you're dealing with.
From elusive tribes to newly discovered animal species, and tropical birds to weird and wonderful creepy crawlies, the Amazon has it all.  It is such a unique place that it's definitely somewhere everyone should try to see at least once during their life.
Discovering a new place will make you feel young again
There are few things that make you feel older faster than getting stuck in a routine, and nothing that gives you that feeling of youthful excitement like discovering a new place.
And as an Amazon riveboat cruise is packed with new experiences, new places and new adventures, you'll be feeling like a spring chicken in no time.
You can take the trip at your own pace
As everyone is different, an Amazon cruise gives all passengers the chance to explore the eco-system at their own pace, with plenty of opportunities for relaxing and socialising in between activities and excursions.
On many boats, like the manatee amazon explorer based in the Ecuadorian Amazon, passengers are offered a choice of itineraries covering a range of different experiences.
Set an example for the family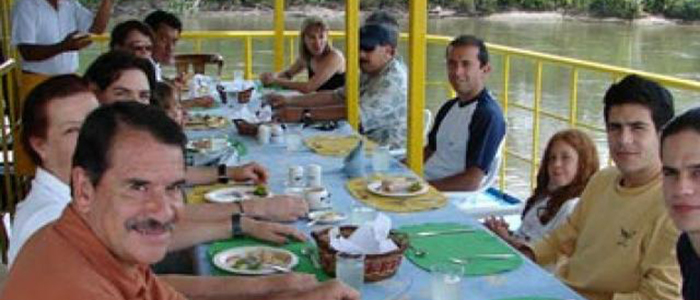 And lastly, by taking an Amazon nature cruise you're setting a great example for the younger generation in your family. Show them that age is no barrier to adventure – you're never too old to follow your dreams and to experience something truly spectacular!
A cruise in the Amazon will open up your eyes to a whole new world and a host of possibilities. Retirement is just the beginning of the adventure!