Are you thinking about

traveling

to the


Amazon Rainforest?
The Rainforest
Experience the most Biodiverse River in the World!
Amazon cruises allow visitors to enjoy South America's largest rainforest  and fluvial systems and to explore mighty rivers at the highest level of comfort and remoteness available. The Amazon rainforest is one of the richest and biodiverse regions worldwide.
Here, you can find unique species that amaze with their colors and beauty; hence, it is the perfect place for birdwatching and wildlife search. The Amazon river basin extends throughout the Continent from the high Andan Region into the Atlantic Ocean with its wonderful vegetation, displaying an impressive greenish landscape along the way.
A staggering 20% of plants worldwide are found in the Amazon Jungle, another reason why it is considered as the lungs of the planet. Exploring the tropical jungle is an adventure that has to be on your "bucket list". Being surrounded in its greenery is the best way to experience the purity of nature… and why not, on board a wonderful river cruise or with a Lodge Program.
Contact us, an Amazon Cruise expert will talk with you.
Toll-free USA: 1-866-725-3255 / Skype: voyagerstravel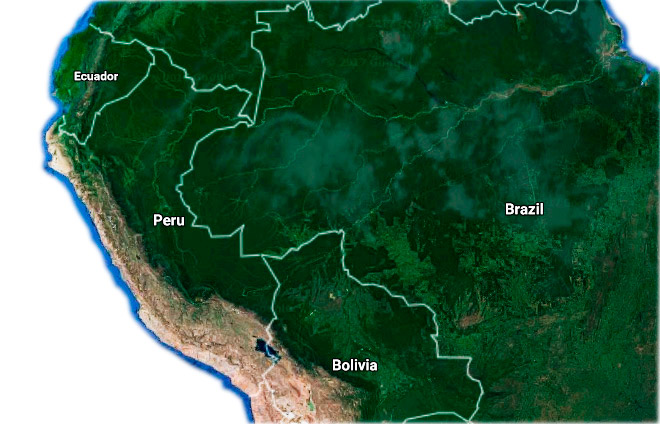 Amazon Cruises Planning Service
Voyagers travel services include booking your Amazon cruise or Amazon Lodges and planning your entire trip. If you decide to visit the rainforest areas of Ecuador, Peru, Bolivia and Brazil, we can help organize internal flights, hotel reservations and side trips. A full service Travel Agency to look after you during your entire vacation.
First of all when you contact our Tour Specialists, they will be available throughout your entire trip planning process. Our advisors start by suggesting a proper cruise based on your budget and necessary comfort level and then crafting a smart route that will allow you to enjoy the best destinations in the country you will be traveling. Our experts, apart from specializing in the Amazon jungle know their way around the Galapagos Islands, Machu Picchu, Iguassu, Lake Titicaca and other major destinations in the South American countries that share the mystical Amazonia.