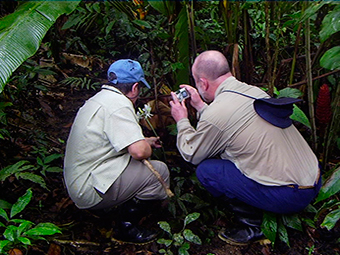 With 80,000 species of plant, 2.5 million species of insect and 10% of the world's known animal species, it's no wonder that visitors flock to the 5,500,00km2 rainforest from all over the planet. And with their unique access, high levels of comfort and specially designed itineraries, Amazon river trips are the perfect way for keen naturalists, adventurers and travellers to explore this stunning region.
As Amazon cruises operate in some of the most beautiful, diverse and fascinating parts of the region, visitors have a huge amount of choice when it comes to selecting the trip that's right for them. Though the location, length and sights of the route will be the main criteria for choosing a route, the price inevitably comes into it too.
So, if you're thinking about joining one of the many Amazon River trips that operate in the area, here's a quick run down of the costs involved in making this journey of a lifetime.
Length of trip
One of the main factors that will affect the cost of your expedition is the length of time you want to spend in the Amazon. Most trips vary from three to seven days, though there are some longer and some shorter Amazon River trips available.
Short, two-night, three-day trips generally start from US$500 with longer seven or eight night expeditions costing on average up to US$2000.
Comfort level
With a wide range of tour companies offering Amazon river trips, there is a huge variation in the level of comfort and service available.
Amazon Cruise On budget trips, passengers can expect a very basic level of comfort, with no air conditioning, limited food options, smaller cabins and communal areas. Expert guides may also be lacking and it's possible that few extra expeditions or excursions will be on offer.
At the other end of the scale, passengers on luxury Amazon cruises will experience first class service, with air conditioning, multi lingual expert guides, delicious food and ample excursions.
The difference in price between these two options can be significant with budget two night trips available for as little as US$200 and luxury week-long cruises costing around $3500.
Extras
As with all holidays, Amazon cruises and expeditions can be made more expensive or more affordable depending on your personal requirements.
Most good quality travel companies will include a few excursions into the cost of the trip, though there may be small supplements to pay in some cases. Food, drink and internal connections are often also included in the overall price, though it's a good idea to check with your holiday provider before you travel.
Whether you decide to go to the Amazon for two nights, a week or even a month, the cost of this unforgettable adventure will be money well spent, with the memories that you make in the jungle guaranteed to last you a lifetime.