Si alberga un amor por el mundo natural, la increíble biodiversidad y abundancia de plantas , animales y aves en el Amazonas probablemente será una de las principales razones para visitar la zona.
Y aunque toda la vida salvaje que vea durante su visita será fascinante, hay algunas criaturas tan raras que echar un vistazo puede hacer que sus vacaciones en la jungla sean aún más especiales. Entonces, aquí está nuestra guía para detectar cinco de los animales más raros de la selva amazónica.
El mono tití león dorado
Parecido a un león pero con un peso de solo una libra, el mono tití león dorado es una de las creaciones más singulares de la madre naturaleza. Con solo 800 de estos pequeños monos en libertad, detectar uno no es una tarea fácil.
Su mejor oportunidad de encuentro es dirigirse a las tierras bajas de la Amazonía brasileña, su último hábitat natural. Visite la jungla por la mañana mientras los monos salen a buscar comida.
Jaguares
Aunque el hábitat de estos grandes felinos solitarios se extiende desde México hasta Argentina, muchos se pueden encontrar en la Amazonía brasileña y la región ofrece algunas de las mejores oportunidades para ver a este felino ilusorio.
Como el jaguar tiene una de las mordeduras más fuertes de cualquier gato grande, es mejor unirse a una de las expediciones organizadas por la selva amazónica para mantenerse a salvo mientras busca al jaguar.
Rana dardo venenoso
Esta especie de colores brillantes y a menudo venenosa se puede encontrar en todo el Amazonas y prefiere los hábitats tropicales húmedos. Si quieres acercarte a una rana venenosa, haz un viaje al sendero Ceiba en Perú, un conocido hábitat de ranas.

Manatí amazónico
Como muchos de los animales más raros de la selva amazónica, el manatí está amenazado debido a la caza y la destrucción de su hábitat. Se puede encontrar viviendo en hábitats de agua dulce en las partes brasileñas, colombianas, peruanas y ecuatorianas del Amazonas, pero las turbias aguas de sus áreas de vida preferidas pueden dificultar el avistamiento.
Delfín de río
Los delfines del río Amazonas se pueden encontrar en toda la región de la selva tropical, pero son más abundantes en las áreas de tierras bajas que son propensas a inundaciones a gran escala.
Si te unes a un crucero por la cuenca del Amazonas, deberías poder ver a estas criaturas teñidas de rosa desde las cubiertas de tu barco de la jungla, o para ver más de cerca puedes unirte a una excursión más profunda en la selva tropical inundada.
Los animales de la selva amazónica suelen ser ilusorios, pero si viajas con un guía experto y haces tu tarea, puedes aumentar tus posibilidades de ver algunas de las criaturas más raras del mundo.
Preguntas más frecuentes
¿Cuáles son los 8 animales más peligrosos de la selva amazónica?
8 Bullet Ant.

7 Reptador descarriado brasileño.

6 Serpiente de cascabel de América del Sur.

5 pirañas de vientre rojo.

4 Anguila Eléctrica.

3 Jaguar.

2 Anaconda ecológica.

1 rana dardo de sustancia venenosa.
¿Cuáles son los 5 tipos de vertebrados en el Amazonas?
Las 5 clases de vertebrados (animales con columna vertebral) que viven en la selva amazónica son mamíferos, aves, peces, reptiles y anfibios.
¿Qué porcentaje de especies viven en la selva amazónica?
Solo la selva amazónica incluye alrededor del 10 por ciento de las especies reconocidas del mundo. Casi todos los tipos de animales viven en las selvas tropicales.
How many undiscovered species are there in the Amazon?
Most of the world's species remain undiscovered by scientific research. Biologists have described as well as classified 1.7 million plants and animals since 2010, much less than one-quarter of the overall varieties estimated on the planet. Researchers figure there are still over five million species waiting to be discovered.
Is the Amazon rainforest fire controlled?
Being a rainforest, the Amazon isn't expected to shed out of control, unlike California's drier landscape, which is developed to burn and also burn explosively. Yet here we are, seeing swaths of the Amazon go up in flames. And also we can easily pin down the reason: humans.
Do people live in the Amazon rainforest?
Jungles are bursting with life. Not just do millions of types of plants and also animals reside in jungles, thousands of people also call the rain forest their home. Native, or indigenous, peoples have actually stayed in rainforests for many countless years.
How did the Amazon fire start?
Brazil's environmental preacher, Ricardo Salles, tweeted on Wednesday to claim the fires were triggered by dry weather, wind, and also warmth. Nevertheless, CNN meteorologist Haley Edge claimed the fires are "absolutely human-induced," as well as can not be credited to all-natural reasons like lightning strikes.
What is the rarest animal in the Amazon rainforest?
The gold lion tamarin monkey. Appearing like a lion however weighing in at simply a pound, the golden lion tamarin ape is one of Nature's more unique species, together with the jaguar, poison dart frog, Amazonian manatee and the very cute and lovely River dolphin.
Is a dolphin a mammal?
Dolphins are warm-blooded. Unlike fish, who breathe with gills, dolphins breathe air using lungs. Dolphins need to make regular journeys to the surface of the water to catch a breath. They are the only creatures, other than manatees, that spend their entire lives in the water.
How are Amazon animals classified?
In conformity with the Linnaeus classification method, researchers categorize the animals, as they do the plants, on the basis of shared physical attributes. They position them in a pecking order of groups, beginning with the kingdom animalia and also continuing via phyla, courses, orders, family members, genera as well as species.
Will the Amazon grow back?
It shouldn't come as a shock that exotic woodlands can grow back after major disruptions. The death prices for trees bigger than 10 centimeters in diameter have actually been estimated at one percent to two percent each year for forests in the Amazon as well as Central America.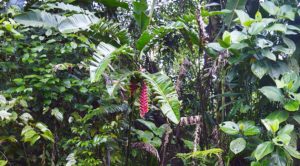 What would happen if the Amazon rainforest disappeared?
One of the most crucial trouble we had actually face if the Amazon totally vanished would be a faster rate of climate modification. If the Amazon rainforest remains to perish as well as pass away, it will certainly stop giving oxygen. Instead, it will certainly start to give off carbon, which all of us know is sustaining climate modification.
How much of the Amazon rainforest has burned?
Many of the fires melting today match up with spots where trees were felled earlier in the year, states Alencar. Via July 2019 over 7,200 square miles of the Brazilian rain forest has burned– an aggregated area almost the size of New Jersey.
Who discovered Amazon?
Francisco de Orellana was a Spanish explorer birthed in Trujillo in around 1490. He was the initial individual to browse the entire Amazon River and also was additionally the creator of the city of Guayaquil in Ecuador.
Are there undiscovered animals?
Many obscure animals most likely remain in the least explored habitats such as the deep oceans, the most varied settings such as tropical shallow seas, as well as the most varied teams consisting of molluscs and shellfishes.
Is Amazon Fire man made?
In the Amazon, wildfires are relatively rare because it is a rain forest, which implies it perspires a lot of the time and works as a huge firebreak across much of South America. The Amazon fires are virtually all man-made.
How long is the Amazon rainforest?
This basin incorporates 7,000,000 km2 (2,700,000 sq mi), of which 5,500,000 km2 (2,100,000 sq mi) are covered by the rain forest. This area consists of territory coming from 9 nations.
How many uncivilized tribes are there?
In 2013, it was estimated that there were greater than 100 uncontacted peoples worldwide, mostly in the largely forested areas of the Amazon and New Guinea. The Sentinelese (Andaman Islands, India) are the most secluded peoples on the planet.
How can we stop the Amazon rainforest fire?
Safeguard an acre of land. Purchase some land. Assist Indigenous populaces. Lower your wood as well as paper usage. Eat ethically– of course, much less beef. Shield an acre of land.
How much oxygen does the Amazon forest produce?
As the news of fires raving in the Amazon spread across the world, so did a deceptive yet often-repeated insurance claim concerning the rain forest's importance: that it creates 20 percent of the world's oxygen.
Is the Amazon rainforest protected?
Native groups have actually come together to protect the Amazon jungle by calling for 200m hectares of the area into the world's largest secured location. The plan does not recognize national borders, but instead would certainly secure an international stretch of the Amazon rain forest from deforestation and advancement.
What will happen to the animals of the rainforest is destroyed?
The pressures of destruction such as logging, livestock ranching have all contributed to the loss of countless acres of tropical rainforest. Animals and people alike lose their houses when trees are reduced down. These pets are provided no warning to move– no time to load their bags– and also most pass away when the woodland is destroyed.
What animal is going extinct in the Amazon rainforest?
The red-faced Uakari (Cacajao calvus) is among one of the most threatened monkeys in the Amazon Rain forest. The name 'Uakari' comes from a vanished tribe that occupied the Amazon Rain forest several centuries ago. Environment devastation and searching proceed to intimidate this monkey and their numbers are ever-decreasing.
Can pink dolphin be eaten?
Cooked dolphin meat has a flavor extremely similar to beef liver. Dolphin meat is high in mercury, as well as may position a wellness danger to humans when taken in. Ringed seals were as soon as the main food staple for the Inuit. They are still a crucial food resource for the people of Nunavut and are additionally hunted and also eaten in Alaska.
Do pink dolphins sleep in the Amazon river?
Adult male dolphins, which generally take a trip in pairs, often swim gradually side by side as they rest. They may rest in the exact same basic location, or companionable animals may pair for sleeping while swimming. While sleeping, the bottlenose dolphin closes down only half of its brain, together with the opposite eye.

Do pink dolphins have necks?
Dolphins have 2 pectoral fins, consisting of 4 digits, a boneless dorsal fin for security, and a tail fin for propulsion. River dolphins, nonetheless, have non-fused neck vertebrae and also are able to turn their head up to 90 °.
What is a group of Amazon rats called?
Male rats are called bucks; unmated females, does, expectant or parent females, dams; and also infants, kittens or pups. A group of rats is described as a mischief. The common species are opportunistic survivors as well as usually cope with and near humans; as a result, they are referred to as commensals.
How are animals in the Amazon named?
Scientists use a two-name system called a Binomial Naming System. Researchers call pets as well as plants making use of the system that defines the genus as well as varieties of the organism. The first word is the category and also the second is the varieties. The initial word is taken advantage of and the second is not.
How long will it take the Amazon to regrow?
According to a study concentrating on the Brazilian Atlantic woodland, particular aspects can return remarkably rapidly– within 65 years. However, for the landscape to truly restore its indigenous identification takes a lot longer– up to 4000 years.
What would happen if the Amazon rainforest was gone?
Pets, plants as well as human beings would certainly all deal with dire repercussions if the Amazon rainforest disappeared, professionals say. The Amazon soaks up 2 billion loads of co2 a year (or 5% of yearly discharges), that makes it an important part of protecting against environment modification.
Can the Amazon rainforest grow back?
It shouldn't come as a shock that exotic woodlands can expand back after significant disruptions. The mortality rates for trees larger than 10 centimeters in size have been approximated at one percent to 2 percent each year for woodlands in the Amazon as well as Central America.
Will we die if the Amazon burns?
La destrucción de la selva amazónica es metódica y también se perpetúa a sí misma. Cuando todos esos árboles se queman, lanzan CO2 directamente al ambiente, reduciendo un importante sumidero de carbono. En el Amazonas, esto es especialmente molesto porque puede transformarse directamente en un emisor neto de carbono también cuando no está en llamas.
Si desea ver estas bellezas en su hábitat natural en Ecuador, haga clic aquí , para verlas en Brasil, haga clic aquí , para las bellezas en Perú, haga clic aquí , y si desea verlas en Bolivia, haga clic aquí.