Aqua Nera's design is a story of embracing the beautiful juxtapositions of the past and the present, colonial and contemporary, color and darkness. By creating a dark and sensorial atmosphere, Aqua Expeditions, together with interior design company Studio Noor ensured that while each element or texture may be in opposition, they are bound together by a masterful and cohesive narrative.
In terms of facilities, guests can indulge in the ultrachic and luxurious amenities that
Aqua Nera
has to offer, including spacious and elegant indoor and outdoor lounges, a river-facing gym with the region's first designer boxing corner, an observation deck, a billiards room, private lounge with movie screening facilities, spa, and an outdoor plunge pool conveniently located at the bow of the ship for panoramic rainforest views.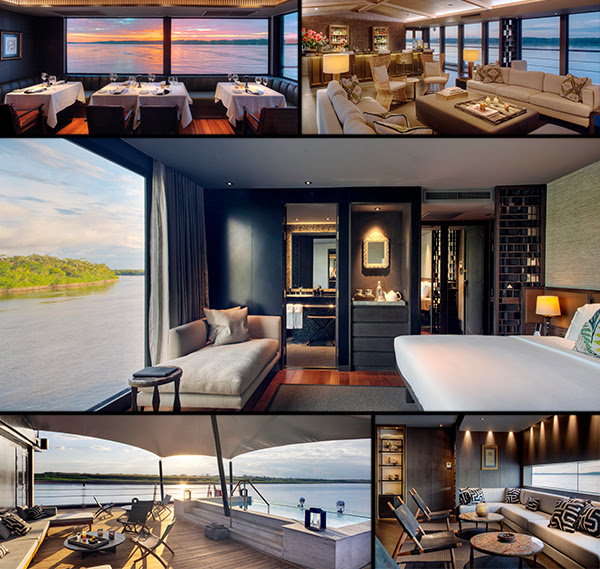 "I had the pleasure to be on the inaugural voyage of the Aqua Nera. Our days were filled with Jungle walks finding fluorescent frogs, afternoon explorations into mirrored black water tributaries listening to the sounds of nature, piranha fishing, stunning sunsets and even better night skies. We had the most amazing family experience pampered by passionate local crew eager to share the uniqueness of their homeland. Can´t wait to return." 

Nicola Giberti Barbieri, Grupo Nuba Mexico Director, A Virtuoso Travel Agency