What the heck is going on in Brasil? There has been a lot of bad press recently, some of it accurate. But there are good reasons to expect the health status here to begin to rapidly improve – there are good reasons for hope.
As the world's sixth largest country with one of the largest public health care systems, Brasil has tremendous scientific and research capacity. There are seven types of vaccines in approval stages. In the next months 550 million doses of vaccine will be produced, twice the country's population. The resources of this vast and young country will defeat this scourge. So this dark moment will pass.
And there are successes. Here in Manaus, in the Amazon, cases of CV19 have dramatically dropped. The intensive vaccination program has made Manaus the most vaccinated city in Brasil. We are beginning to feel a sense of relief and we are busy preparing for a return to normal in the travel industry.
Please find below a few notes and availability for our Amazon cruises. We look forward to, again, offering your travelers a meaningful, fun, and safe experience deep in the wild pristine Amazon Rainforest. O Brave New Tucano!
1) V for Vaccinated!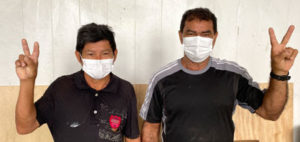 All of our crew are being vaccinated including our mariner Paquito and our Ship's Engineer, Chicão.
We're busy keeping the Motor Yacht Tucano in tip-top shape for your travelers.
2) Morning will come.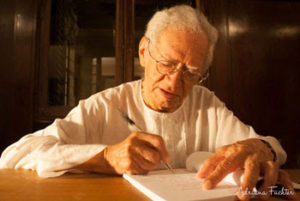 Thiago de Mello, one of Brasil's most loved poets, lives in the Amazon and was 95 years old yesterday.
Faz escuro (já nem tanto), vale a pena trabalhar.
Faz escuro mas eu canto porque a manhã vai chegar. (from Madrugada Camponesa)
It's dark (but no so much) it is worthwhile to work It's dark but still I sing because the morning will come.