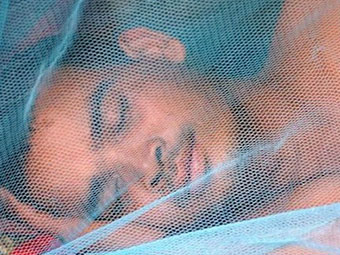 As the vast majority of the Amazon river trips that operate in the rainforest are run by experienced, knowledgeable and capable businesses, the risks for travellers visiting the area are minimal.
However, as the jungle is alive with exotic wildlife, home to a unique climate and located in a developing part of the world, ensuring that you're fully aware of any potential dangers is a must.
MalariaThough there's a good chance you'll never come across any of these hazards, here are a few things to watch out for when travelling on Amazon river trips.
Wildlife
With a huge array of wildlife on your doorstep, there are inevitably a few spieces that could be dangerous in the wrong circumstances.
From piranhas to black caiman and leeches to snakes, it's important to keep your eyes peeled for potential risks throughout your cruise. However, as most Amazon river trips come with expert guides and naturalists, they'll be able to warn you of any possible threats and ensure you stay safe for the duration of your journey.
Environment
When you're out and about in the jungle, it's important to stay alert at all times. Watch where you're putting your feet and listen to all advice provided by your guides.
Though there aren't too many natural dangers in the jungle, trips, slips and falls can cause injury. In the humid rainforest atmosphere, cuts and abrasions can become infected for easily so make sure you seek medical attention as soon as possible if you do have an accident.
Health
As with any tropical or exotic destination, you should always check which vaccinations are recommended before you travel. Most visitors to the Amazon will need a yellow fever vaccination as well as medication to prevent malaria. Other immunisations may also be necessary.
When inside the jungle, the hot, humid environment can make you feel a little unwell, so make sure you stay hydrated and take time to rest in air conditioned areas at regular intervals throughout the day.
Transport
If you're travelling to an Amazon cruise Ecuador, Brazil, Peru and Bolivia all have reasonable transport links to the jungle. However, in all countries in the Amazon basin, public transport can be unreliable Before you travelwith vehicles often old and in need of updating.
To ensure your travel is safe and confortable, consider booking internal transfers through your tour operator.
Though Amazon river trips involve minimal risks, being aware of possible dangers and knowing how to avoid hazards will help to ensure that your trip is fun, enjoyable and memorable for all the right reasons.