As the modern world gets ever busier, more crowded and more demanding, increasing numbers of people are opting for holidays that allow them to escape the hustle and bustle of their daily lives and experience something a little bit different.
And the Amazon, with its unique landscape, unrivalled biodiversity and ancient indigenous cultures, is one of the most popular destinations to head for.
As a result of increased demand for luxury Amazon cruise holidays, new, luxurious riverboats are being built, specially designed to take passengers deep into the heart of the rainforest in comfort and style.
The Zafiro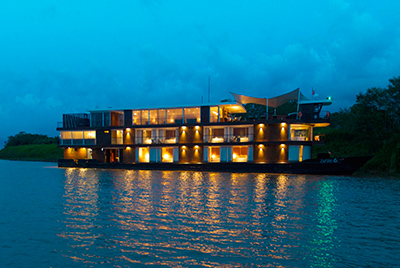 Launched in October 2015, the Zafiro is the first luxury vessel for tour operator Jungle Experiences. Specifically designed to take passengers into some of the most inaccessible and pristine parts of the Jungle, the Zafiro offers all of the comforts of a five star hotel in the heart of the Amazon.
The Zafiro operates luxury Amazon expeditions by riverboat holidays in the Peruvian part of the rainforest, If you're looking for an alternative Amazon expeditions Brazil, Ecuador and Bolivia all have a range of luxury and standard tour options available.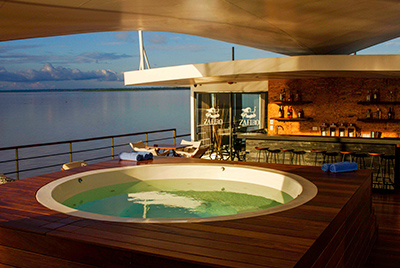 As they explore the spectacular Pacaya-Samiria Reserve, passengers on board the Zafiro will be able to enjoy delicious Amazon-inspired cuisine prepared specially by the chef. They can also learn about the unique jungle environment from the bilingual naturalists that travel with the ship or simply relax on their private balcony and watch the rainforest pass by.
Offering unbeatable levels of relaxation, service and luxury, these five star ships offer passengers the chance to experience the wild, untamed rainforest safely and in comfort. So why not book a luxury Amazon riverboat of your own and explore the jungle in style?