No explorer's bucket list is complete without a trip to the world's largest rainforest. From its wealth of biodiversity to its sheer size, the Amazon Rainforest is immense on all accounts. Even today, researchers continue to find new species of flora and fauna across this mighty expanse, and there are thousands of such discoveries still to be made.
Navigate two vessels in the Peruvian Amazon. The 16-suite Aria Amazon, custom-built for comfort, luxury, and an unforgettable experience. The river ship has floor-to-ceiling windows, and amenities including a jacuzzi, indoor lounge, and an observation deck. Aria Amazon is the perfect vessel for group and charter bookings.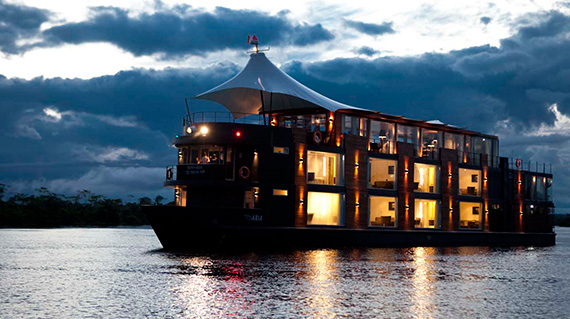 For individual travelers, the brand new Aqua Nera takes on the mantle. Drawing inspiration from the region's black water lagoons, the 20-suite state of the art vessel showcases the best the Amazon has to offer. The floor-to-ceiling windows grace all cabins, and ample social spaces – a salon, bar, and lounge – are present to admire the lush surroundings. To complete the experience, Aqua Nera also features a games and movie screening room, a gym, and an outdoor pool.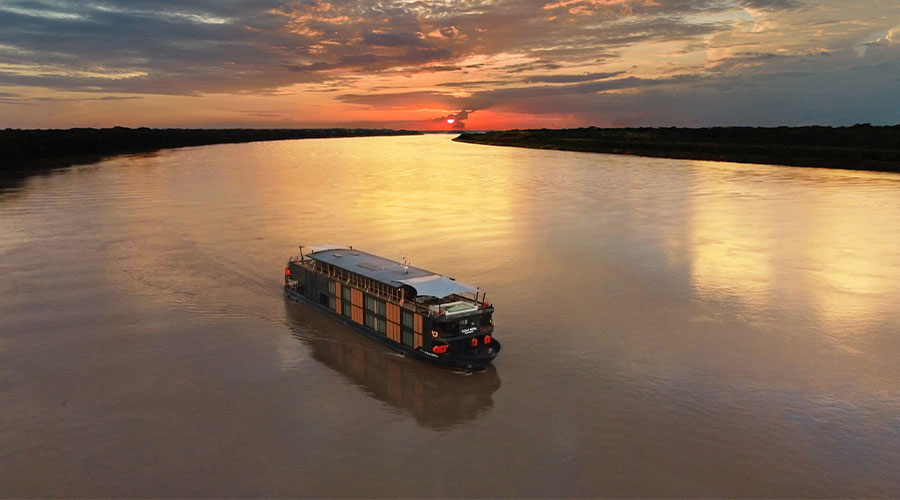 Both vessels feature remarkable cuisine, curated by world-renowned chef Pedro Miguel Schiaffino. They also boast the Amazon's most exclusive 1:1 crew-to-guest ratio, ensuring a personalized experience for all those who travel aboard. Embrace your curiosities and join us for a journey into tropical paradise – we look forward to seeing you soon.