Along with the shaman, our visitors participated in the plant-a-tree ceremony, as a contribution to the protection of the environment. In Jungle Experiences, we know that tourism has a huge transforming power; and because we know this, we are committed to the creation of a positive impact for the region and its inhabitants.
Back in the boat, our passengers got ready for our different rituals, taking place to welcome the New Year with the best vibes.
Basket with mystical luck charms (amulets): each passenger received a small basket with a variety of objects and seeds, to attract positive energy.
12 grape ritual: a cup with 12 grapes was given to each passenger for them to make a wish during the first minute of the New Year.
"Bonanza and flower" ritual: in this activity, our passengers wrote down their New Year resolutions on flowers and then they threw them into the river as an offering. A tradition blessed by our shaman woman.
3. Day 3: learning about the native communities in the Amazon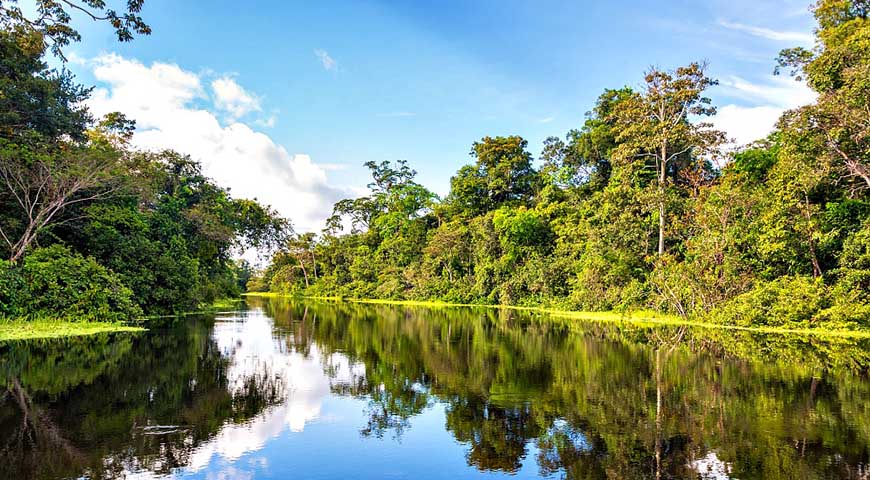 The third day began with a boat outing to the Shiriyacu River stream, where our adventurers learned the piranha fishing ancestral techniques from the region. Back in the boat, we went to visit the native community Kukama Prado, where we learned all about their customs and traditions, as well as seeing a culinary demonstration.
A positive contribution to the local economy in the region! 
Our visitors bought handcrafts as well as other products elaborated manually in a small local market; they got the chance to visit and see firsthand the "Victoria amazonica", one of the largest aquatic plants in the world. Quite an experience learning all about the Amazon's flora and fauna!
Back at La Perla Adventure, they could admire the beautiful sunset in the Peruvian Amazon, thanks to the outdoor spaces designed especially to create moments of relaxation and comfort for our guests to enjoy. That evening, after listening to some live music, our crew gave their final presentation and we had our good bye dinner.
4. Day 4: last day in the heart of the Peruvian Jungle 
During their last day, they visited the Amazon Rescue Center (CREA), where biologists and volunteers take care of the animals rescued from illegal trafficking, among them our endearing manatees.
In Jungle Experiences, we share a deep love and respect for the Amazon. We not only contribute delivering speeches on environmental conservation, we also work together with organizations focused on rescuing and protecting endangered species.