Today we live in a fast-paced, technologically-minded world. We can contact old school friends, find out the latest news or send a picture half way around the globe all at the touch of a button. So the idea that there are still people living in a world without TV, the internet or even electricity is fairly staggering.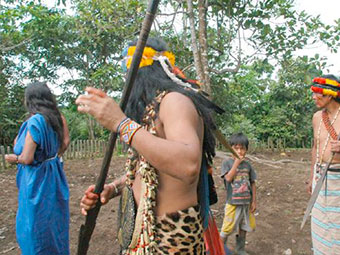 Yet, deep in the heart of the Amazon jungle, hundreds of miles away from skyscrapers, computers and planes, there are tribes doing just that. They iive in exactly the same way that their ancestors have for generations
The majority of the tribes that remain uncontacted in the world today are located in New Guinea and South America. Brazilis home to more uncontacted tribes than any other country in the world.
Though it's impossible to know exactly how many tribes there are deep in the jungle, there are thought to be around 77 uncontacted tribes living in Brazil with a further 15 located in the most remote areas of Peru.
Though there are a number of groups campaigning for the rights of uncontacted tribes around the world, illegal loggers and oil companies are putting pressure on their natural habitats,. This is forcing uncontacted tribes deeper into the jungle and putting them at risk of disease and hunger.
As most of the tribes are illusive and shun contact with foreigners, you're unlikely to spot them on an Amazon cruise. But knowing that they are still out there living off of the land and their expert knowledge to survive in the jungle can add to your experience. It can help to give you a deeper appreciation for the jungle and its inhabitants.
And though you probably won't encounter any uncontacted tribes on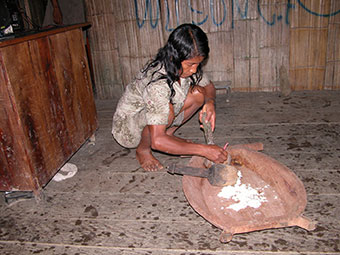 your Amazon expeditions by riverboat, many tour operators do offer excursions to traditional villages in the rainforest. This gives visitors a better understanding of how the inhabitants of the jungle survive in these isolated spots.
On some Amazon tours by boat trips it's even possible to eat a traditional meal with a local community, giving visitors a figurative and literal taste of the Amazon.
Whether you're looking out for uncontacted tribes or any of the other rare inhabitants of the jungle on an Amazon expedition cruises Brazil and Peru are both fascinating destinations for a holiday with a difference. They offer visitors a unique and unforgettable chance to see a habitat like nowhere else on earth.